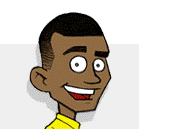 Is Jesus the only way to be saved?
---
Here's the answer: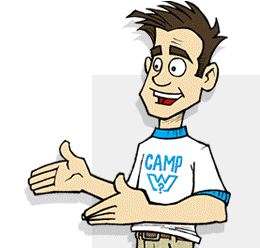 "Jesus answered, 'I am the way and the truth and the life. No one comes to the Father except through me'" (John 14:6).
Some people think that anyone can get to heaven, as long as they're good people. But let's see what God says in His Word, the Bible.
• Every person is a sinner: "For all have sinned and fall short of the glory of God" (Romans 3:23).
• The punishment for sin is death, and separation from God in a place called hell: "For the wages of sin is death" (Romans 6:23b).
• We can't save ourselves by good works: "For it is by grace you have been saved, through faith—and this not from yourselves, it is the gift of God—not by works, so that no one can boast" (Ephesians 2:8-9).
• God allowed His own Son to die to take the punishment for believing sinners: "For God so loved the world that he gave his one and only Son, that whoever believes in him shall not perish but have eternal life" (John 3:16).
• Jesus is the one way of salvation: "Salvation is found in no one else, for there is no other name under heaven given to men by which we must be saved" (Acts 4:12).
Some people think they can get to God many ways. But Jesus said He is the only road to heaven. All the other roads lead to hell: "Enter through the narrow gate. For wide is the gate and broad is the road that leads to destruction, and many enter through it. But small is the gate and narrow the road that leads to life, and only a few find it" (Matthew 7:13-14).
God made His own Son the one way of salvation. Only Jesus could die in the place of believers because He is holy God and the only sinless Man (2 Corinthians 5:21). Why would God let His beloved Son suffer and die on the cross if there were other ways to save sinners? But no other way was possible. Jesus bearing the wrath of God against sinners was the only possible way for believers to escape judgment and have an eternal relationship with God (1 Peter 3:18).
If you trusted in Jesus as your Savior after reading this article, please click on the "I trusted in Jesus today" button below.
---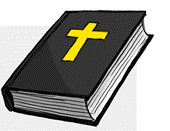 Bible Truth
"God loved the world so much that he gave his one and only Son. Anyone who believes in him will not die but will have eternal life." (John 3:16).
"Christ died for sins once and for all time. The One who did what is right died for those who don't do right. He died to bring you to God" (1 Peter 3:18a).
Your Next Move!
Can anyone be saved?

Learn More About Jesus!

Ask your question!