Keeping Preschoolers Busy
by Sarah Romanov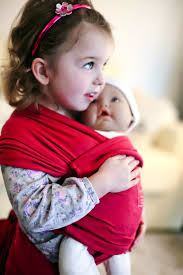 When it comes to parenting, they say that the years are short but the days are long. This is never truer than when you have a preschooler at home! Sometimes the day just seems to stretch on and on and on, especially if your child no longer naps. Here are a few of my thoughts on keeping your preschooler busy while giving your family quality time together.
Out and About
Most children love to be outdoors. Whether it's in your own yard or at the local playground, let your little ones explore and run and play out in nature. It's good for their health—and for mom and dad's sanity! Make mud pies, go on a scavenger hunt for leaves and flowers and bugs, splash in puddles when it's raining. Just get out there and enjoy!
If you have time, visiting places geared toward children can be a great way to spend a free morning or afternoon. Whether it's the zoo, a children's museum, or a production at a local children's theater, research what types of things are available in your area and take advantage of them often. Exposing your children to as many different types of age-appropriate places and activities as you can will help them grow into a well-rounded individual.
Arts and Crafts
Children are hard-wired to create and get messy. Doing art and making crafts can accomplish both! Whether it's using cookie cutters to make play dough cookies, creating watercolor masterpieces, or gluing "ornaments" to a paper Christmas tree, the possibilities are endless. A quick Google or Pinterest search will give you hundreds of ideas! This does require being intentional and purchasing the necessary supplies (or scavenging around the house for things you already have on hand), but the time investment is worth it. Yes, sometimes all kids need is a pack of crayons and a coloring book, and sometimes just giving them the supplies and letting them improvise and create whatever they want is great. But try to do more involved projects together as well. Learning to follow step-by-step directions is a necessary life skill, and it's a great way to interact with your child.
Even though you might be tempted to step in and help, let them do it themselves as much as they're able. This might even mean providing age-appropriate scissors if the craft calls for it. It doesn't matter if the craft turns out perfectly, or even remotely like it's supposed to—your child will have fun and gain new skills in the process of trying!
Playing Games
You can't go wrong with old childhood favorites like Hide and Seek or Simon Says. There's nothing like playing a game with your child that you enjoyed when you were a child! And children love playing these types of games with mom and dad, so make time for this as often as you can.
Age-appropriate board games can be both fun and educational for preschoolers. My daughter's current favorite board game is The Sneaky, Snacky Squirrel Game, which I found at Target. She loves trying to be the first one to collect all the acorns, and she learns good sportsmanship when she has to skip her turn or all her acorns have to go back in the box when the spinner lands on the wrong spot. Reading online reviews can give you a good idea of which games to buy and which to avoid. Playing games together is a great way to make memories with your little ones, and it can also teach your children valuable skills.
If you own a smart phone or tablet, there are lots of fun and educational apps available (the LeapFrog apps are great), including some that help children learn God's Word. Just be careful of the amount of time your child is spending on the device and supervise them as much as possible when they are this young. They may end up pressing the wrong button and purchasing something you didn't intend to buy!
Hopefully these ideas have helped prime the pump for you. These days will fly by so quickly and soon our preschoolers will be big kids! Let's take advantage of the time we have with them when they're little and do our best to make lots of fun and happy memories together!
---
Sarah and her husband Andrew live in central California with their daughter Elianna, who was born in 2010, a few months before their 15th wedding anniversary. After so many years of waiting and wondering if they would ever have a child, Sarah and Andrew are still in awe that God is allowing them to experience the joys of parenthood! In her spare time, Sarah volunteers as library director at their church, reads as many books as possible, experiments in the kitchen, does a bit of writing here and there, and practices her Russian language skills.

Photo by Suzanne Shahar.
---
---
comments powered by