The Ultimate Goal
Tips for This New Year by Sarah V.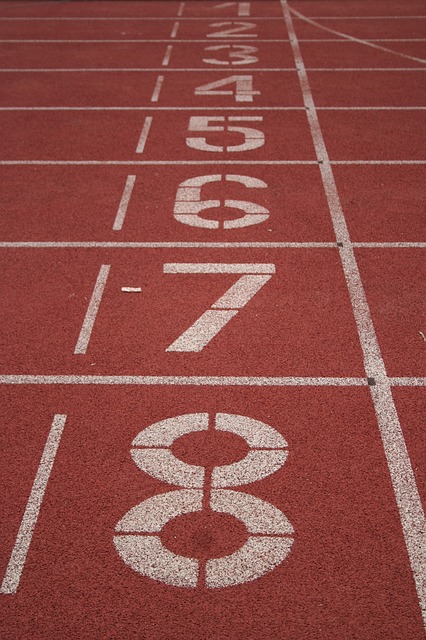 It is almost upon us – the new year! New beginnings. New goals. And a new date to remember, which most of us will miswrite for the first 2 months. I love fresh starts and the chance to accomplish what went undone the year before. On the other hand, setting goals that take a long time and a lot of effort to accomplish can be discouraging. Losing weight doesn't happen overnight. Earning a new degree takes time. Saving money is a bit-by-bit process, and finishing projects that have been on the "To-Do List" for the past year, would already be done if they were quick and easy.

I've had six children over the course of eleven years, so I'm no stranger to losing weight, organizing a messy house, scraping together money, and trying to finish all those projects that just keep piling up. Two years ago when I left my job to stay at home with the children, I had lofty goals. I assumed, since I was working outside of the home nine hours a day, that things went undone because I didn't have enough time to do them. I told my husband during my last year of employment, "If I could just stay home, the house would be clean every day, I wouldn't get behind on laundry, and though money would be tighter, I could tend a garden and clip more coupons with all my free time." HA! Yes, as you can imagine, I have accomplished none of those goals. In fact our garden was worse this year than it has been in years past. Fortunately, my husband saw beyond my idealism into the reality we currently live and was not shocked when my idealistic future didn't come to fruition.

But even with my husband's support and encouragement, I became extremely disappointed. I really thought, during the first month of staying home, my house would be immaculate and the rest of my goals would be shortly accomplished. Feeling like a failure, I confided to God that I simply wasn't good enough. I wasn't sure what happened to all the free time I was supposed to have and I couldn't pinpoint the reason behind my failures. Up until this point, I liked to think of myself as a straight A student, but now I was earning C's to D's in nearly every arena. Then I was reminded of the passage: Hebrews 12:1-2a, "Therefore, since we are surrounded by such a great cloud of witnesses, let us throw off everything that hinders and the sin that so easily entangles. And let us run with perseverance the race marked out for us, fixing our eyes on Jesus, the pioneer and perfecter of our faith."

The Bible uses the visual of running a race as a metaphor for life. Our goal is the finish line and Jesus is our Guide. Most of us aren't sprinters, instead we're long distance runners. And having physically run a few long distance races, I can personally attest to the exhaustion and persistence required to get to the finish line. Going off track and losing our way makes the race harder and longer. So it dawned on me that perhaps my one goal in life should be to keep moving forward. I know some days I'll be tired and run a bit slowly. Some days it won't seem like I've made a lot of progress. And even though I want to sprint and be the fastest and the best, as long as I keep my eyes fixed on Jesus and press on, I'll stay on the right track.

Yes, I want a pristine home. I want children who are well behaved and love the Lord. And I want the pounds to melt off of me every time I have a child. I have many physical and spiritual goals, but the key in all of these things is to continue moving forward and keep my eyes on Jesus while running to the finish line. That is the ultimate goal. I might not achieve it tomorrow or the next day, but I won't allow myself to become disappointed or distracted either. Until the final day comes, I will remember Colossians 3:23, "Whatever you do, work heartily, as for the Lord and not for men," so that when, at the end of my life I have finally reached my goal, I can say: "I have fought the good fight, I have finished the race, I have kept the faith" (2 Timothy 4:7).




---
Sarah and her husband have six children under the age of 12, 2 dogs, and way too much laundry! When they aren't busy with school, sports, and church, Sarah enjoys exploring northern Michigan and camping with her family.
---
---
comments powered by